Wondering if you should invest in email marketing? If you're looking to grow your small business, there are myriad advantages of email marketing. The return on investment from email marketing surpasses that of social media marketing and paid search combined. There's a difference of over 400% higher returns over traditional online media marketing. In this chapter, we'll detail the many benefits of email marketing.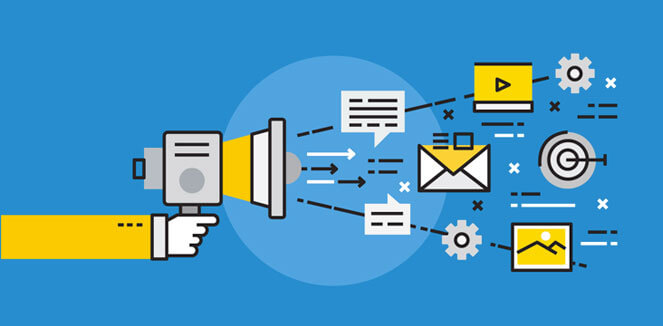 Let's look at why email is one of the most popular marketing techniques.
Email enables continued conversations with the audience
No matter how big or small, every business talks to an audience to sell their products. If you don't talk to your audience regularly, some other brand will. It won't take long before your competitors turn your leads into their own customers.
People subscribing to your email newsletters have already consented for it. They can read it anywhere and at any time. Unlike paid ads, emails are not disruptive. This makes emails a much more receptive medium of marketing, with high acceptance among customers.
You can use emails to communicate different updates about your company. For example, (as of writing this guide) one of India's newest electric vehicle startups, Ather Energy, is nearing the launch of its much-awaited electric scooter - the Ather S340. It is the most exciting electric moped out of India. It even has a digital dashboard with Google Maps integration so that users don't get lost when navigating new cities.
When you think of it, Ather Energy doesn't yet have anything to sell online (or offline!), and yet they have an active email list. They share updates of their product's progress with alternative energy enthusiasts. These are Ather's main target audience. These emails generate a good amount of awareness for the Ather brand - even before the launch of their first sellable product.
So email marketing doesn't have to be only about sending offers. It can also be used to send content to your contacts without any intent of a sale.
Email conversations are in real time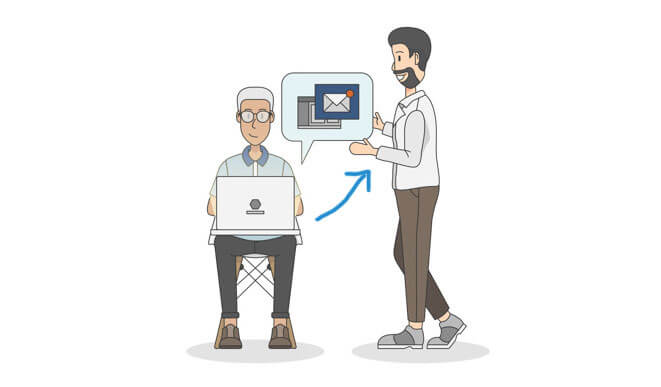 Emails are also highly accessible for customers. Subscribers can read emails on phone, laptops, tablets and other devices. When you use email marketing, your message is available to your existing and potential customers even when they aren't home.
Unlike a video/audio call, you don't need to create a continued connection to send a message through email. This makes conversations asynchronous, yet in real-time.
More than half of the world's emails are opened on a mobile device. This means more chances for businesses to improve their conversion rates.
Better engagement through emails
Email doesn't have to be a formal communication medium; it is often used for casual conversations as well.
Among the many benefits of email marketing is the element of email personalization. It is a direct message to the person, unlike mass advertisement. Industry professionals would recognize it as a marketing campaign, but customers can feel personally connected.
This makes email marketing one of the most
powerful marketing techniques
- email is inherently personal. Marketers can further enhance this customer experience by adding more details and targeted content to personalize their business emails.
You can insert a link to an article on your site, an offer, a coupon code, product preview (pretty much anything you want) in an email. As long as your email follows high-conversion principles, your brand will reap all the benefits of email marketing.
Measure brand engagement through various email metrics
Businesses cannot just collect emails in a list and start sending them out of their company's mail server. Before email marketing starts, there has to be due diligence to select an email marketing platform. These are software offering services like:
Managing a segmented email list
Templates for all kinds of email campaigns (optimized for conversion)
Email engagement tracking via various metrics
These metrics are important because it helps marketers do a health check on their brand's relationship with its target audience. All email marketing providers also track delivery and email open rates, bounce rates, unsubscribe rates, and other advanced metrics.
These metrics, when combined with email A/B testing, help brands understand the specific behaviors of their own audience better. They can use this information to tweak the emails for higher conversion rates.
Email Marketing is also highly affordable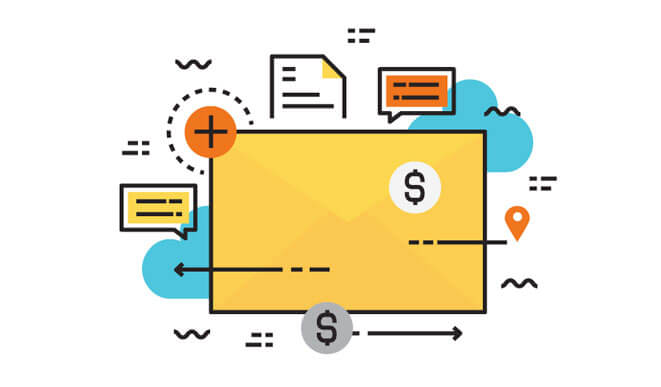 It takes less than one cent to send an email message. If we compare this to old-school paid advertisements (digital or offline), we can see why email has such high return on investment. On paid online ads, you still have to apply smart targeting techniques to bring down the cost per lead.
Commoditization of email marketing has brought in great benefits to the industry. There are so many operators in the market and all of them provide competitive options. Many of them provide thousands of free emails for growing brands with budget constraints.
Higher packages don't apply until your email list crosses a certain number of subscribers. You may also be able to make the cost even more affordable for your brand with yearly paid plans and startup-exclusive discounts.
Emails can also be targeted precisely
Profiling your email audience is the first step in implementing effective, high-converting email campaigns. When we profile the people in an email list, we basically create characters using their most common traits. These characters are called "Email Personas" or "Buyer Personas". As you gather more information about your audience, many types of buyer personas emerge.
Different types of people require different types of messaging. The second step is making sure the right type of message reaches the right group of people.
We can achieve that in email marketing by segmenting the email list. Segmentation is further classification of our list into sub-parts, depending on common characteristics and traits of their buyer persona.
This targeted messaging enables gradual advancement of these prospects along the sales funnel. Because of the scale of email usage and the degree of penetration it offers, email marketing ensures the leads are nurtured efficiently.
Emails help improve brand awareness
Social media (or even sponsored search) is for generic engagement with a large audience. In that, it doesn't deliver the messaging according to the type or traits of the potential customer.
Email is for specific, customer-centric engagement. In the previous step, we talked about the segmentation of email lists. We can target customers similarly using many detailed criteria with paid ads. However, targeting of these paid ads is limited to the options the advertising panel will allow us.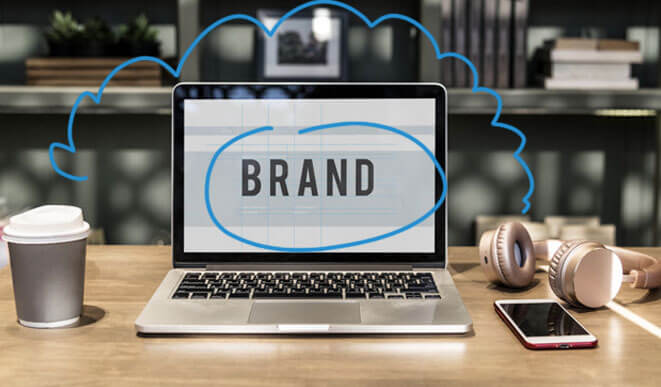 With email segmentation, marketers retain the complete control of identifying the type and traits of their leads. This enables us to send precise messages and amplify the sense of trust, which the visitor showed while sharing their email address.
Moreover, social media is meant for getting the brand noticed. Email marketing is used for advocating about the brand once the brand has been noticed regularly and has created a positive influence on the customer's mind.
Email is a fantastic tool to raise brand awareness.
Another key difference between social media and email marketing is the information sharing protocol. On social media, you are fighting among several brands while relying on the social network's own algorithm.
Having an email is like a personal invite to their home. There are no algorithms that may interrupt your delivery. The user has consented to receive emails and he will receive the emails. You still compete with other brands to get your email opened and read thoroughly.
The motto with email marketing should be to share quality stuff that grabs attention and adds real value to the customer's experience. Such content is written to not only engage with the user but to serve a unique purpose for the user.
This means the frequency of emails sent per day will go down. You can't send one email per hour. Your brand will have to spend some time to find the right frequency and tone of email that strikes a cord with your own specific audience.
Emails are the most preferred brand communication channel for consumers
The primary reason why customers favor email is that it is direct to them. If they want offers, promotions, or regular content upgrades, they would traditionally have had to use an RSS feed or visit the brand's website daily.
With the advent of email marketing, all that has changed. In a research conducted by
Marketing Sherpa
, 60% of survey participants reported Email as their primary medium for receiving marketing communication from brands.
It's easy to see why brands are increasing their email marketing budgets.
Emails enable personalized and precise one-on-one marketing communication
With advanced templates, you can add the receiver's name in the subject line and in the email body. Depending on which email marketing provider you are using, you may even be able to customize whole paragraphs inside the email body according to the receiver's persona.
All these features contribute to a more personalized email experience. With the help of marketing automation, this experience can be elevated even further. These systems are designed to keep track of where the customer is in the sales funnel. Their insights help you figure out the proximity of the prospect to a sale.
If the prospect is a lot closer to purchase, you can configure your email system to fire an email that triggers an immediate purchase. The tool won't wait for the next email blast. No manual intervention is needed, and everything is tracked automatically. This allows your marketing team to focus on advanced tasks such as strategizing and planning.
One-on-one marketing is very important to prevent leaking of leads. For example, if a customer adds a product to the cart but abandons it midway, the marketing automation system can trigger an email to remind the prospect of items they left behind.
Another solid example is when a prospect visits your website to research for a high-value, purchase-oriented "buy" keyword phrase. This customer is closer to purchase than someone using a more broad set of keywords. This lead needs to be sent a trigger email right away if they leave your business website without making a purchase. Such emails can be sent to existing leads, but they can also be used to capture new leads.
A marketing automation system keeps track of such (and other crucial types of) visits and tries to minimize the leakage of leads by sending timed emails with targeted content. If you want to know what is targeted content and how to create emails that get a high converstion rate, read the next chapter.