In our intro chapter, we defined inbound marketing. As a brief refresher, inbound marketing is when you use online content to draw your audience to your website. You must then aim to get them to schedule a consultation or make a purchase.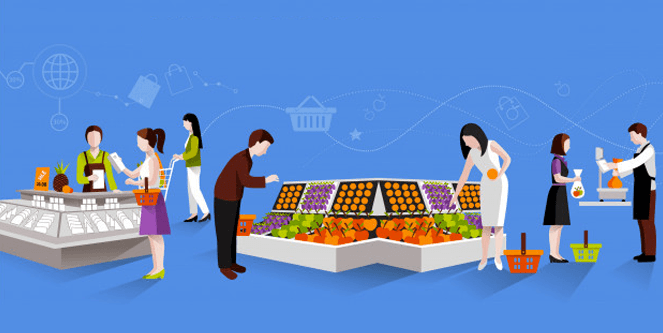 If you're a small business owner, inbound marketing isn't the only concept you must have heard of. There's outbound marketing, too. What is it?
Although we're focusing on inbound marketing in this guide, it is necessary to clear up any potential confusion between inbound and outbound marketing. Let's go through some inbound vs outbound marketing examples to get a brief overview of how the two marketing strategies work differently.
What Is Outbound Marketing?
Outbound marketing involved you reaching out to your potential customers. Outbound marketing strategies include attending trade shows and expos, placing advertisements in newspapers and magazines, making radio and TV advertisements, and other such reachout campaigns. If you've received print mail like catalogues, brochures, and flyers, you've been the target of outbound marketing.
You might still see ads in the newspaper and receive print mail, but not as much. Today, sending email messages and making cold calls are the more popular means of outbound marketing. Most of these emails end up in the spam, though. If people receive a cold call from an unlisted number, they often ignore and even block it.
The difference between Inbound and Outbound Marketing
To understand the key difference between inbound and outbound marketing, just look at the two terms. The "in" from inbound marketing means the leads are coming to you via email marketing (after the lead opts in and shows interest), content marketing, and even paid search marketing. The "out" from outbound marketing means you're reaching out to these leads.
Which one should you use?
Do you like being bombarded with spam by a company? Of course not! That's really the essence of outbound marketing. More interestingly, a report from CRM Daily, as published on WordStream, found that "nearly half of all companies that implement inbound marketing efforts see a 25 percent greater return on investment (ROI) on those programs than companies that do not."
Since you can never tell if your mail or ads reached the recipient, it's much harder to monitor the ROI with outbound marketing campaigns. Also, just because a person bought a newspaper doesn't mean they saw your ad. Similarly, even if they got your brochure, that doesn't mean they didn't throw it right in the trash.
So, outbound marketing, as a whole, is a costly venture with no way to monitor the ROI. Besides, modern customers are immune to mass marketing messages. They hate being sold to. Instead, they want to be fully involved in the buying process. Now, it's about them wanting to buy your product rather than you hoping to sell it to them. It's no wonder that modern marketers prefer inbound marketing over outbound marketing.
Conclusion
With inbound marketing, customers can learn about and reach out to a company when they are interested. There's less pressure of saying "yes" to buy something. They have the control of what is being sold to them. This has proven to boost ROI.
However, it is no easy task to engage web visitors and convert them into paying customers. Read on and find out in the next chapter how you can engage web audiences smartly.